I've never really given it a second thought and always just used the keyboard that came with the computer I was on. When I bought my first PC I just opted for the cheapest one. Then around 2006/7 when Apple introduced the Intel MacBooks, I got one and pretty much since then have always been typing away on a laptop keyboard. At work I had an external Apple keeb, which felt very similar to the laptop one.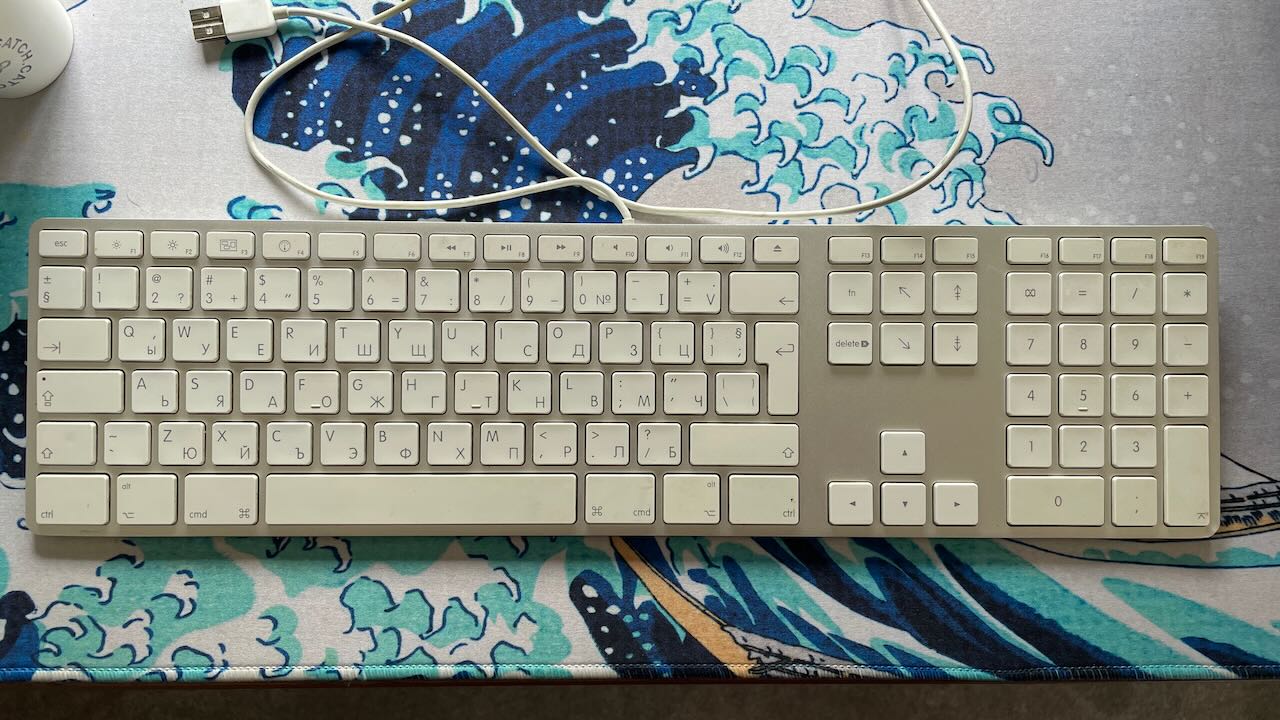 That was until I quit my job in 2017 and went contracting. I had to get new gear for my home office since this was where I was going to spend most of the time programming. It was around Christmas time so I treated myself to a new laptop, a 4K monitor, nice headphones and mic, and went shopping for a keyboard.
All I knew about keyboards up to this point was basically absolutely nothing. I was used to the Apple board and the last time I typed on anything else was too far in the past to remember how it felt. My external keyboard was getting dated and I wanted something that was NOT white and operated wirelessly. After a bit of research I landed on the excellent Logitech MX Keys.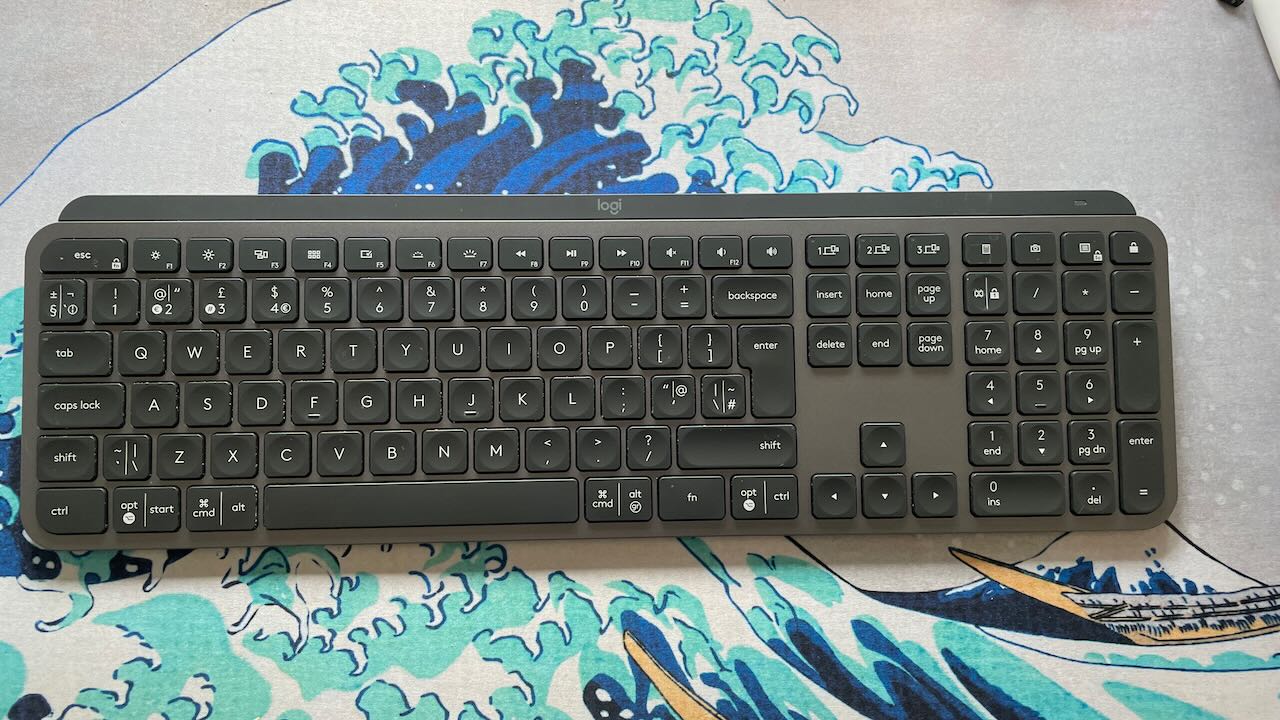 A couple of years went by and I accidentally stumbled on an article about mechanical keyboards. I was instantly hooked. Shortly after, I bought my first mechanical board with Cherry MX switches - the Ducky One2 SF.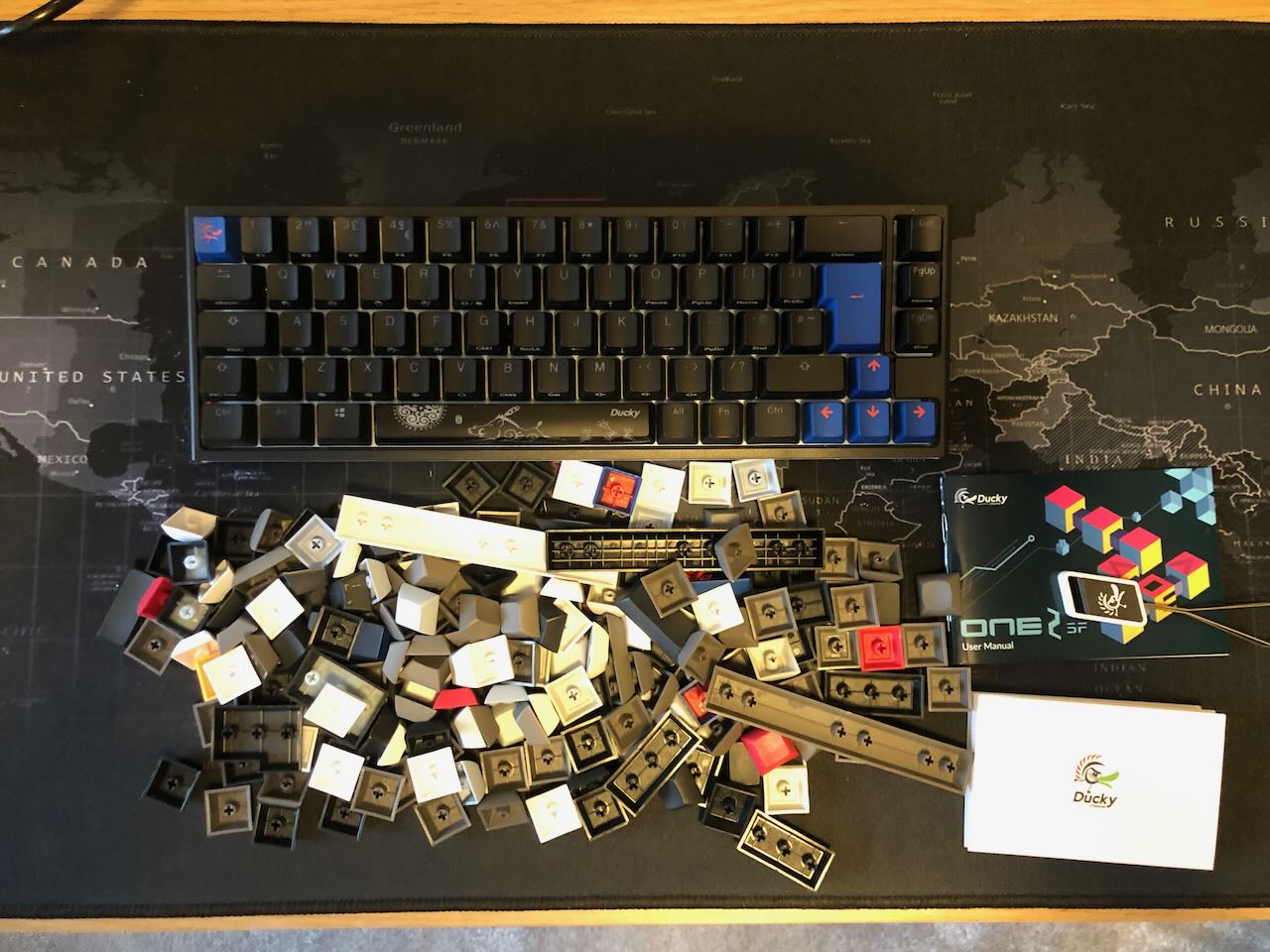 The problem with mechanical keyboards is that there really is no end-game to it. It's unbelievable how quickly you can find yourself in a money draining sinkhole just by casually browsing custom keycaps and cables on Reddit.
I really enjoyed the Ducky, but as I was spending longer hours typing, I began to feel pain in my right pinky because I was stretching it too far to get to the return key. Custom wooden wrist rests helped alleviate the tiredness, but the finger stretch pain could only be solved by taking long breaks away from the computer.
I started looking at alternative keyboards with a focus on ergonomics and after a brief research I placed an order for the just released Moonlander from ZSA.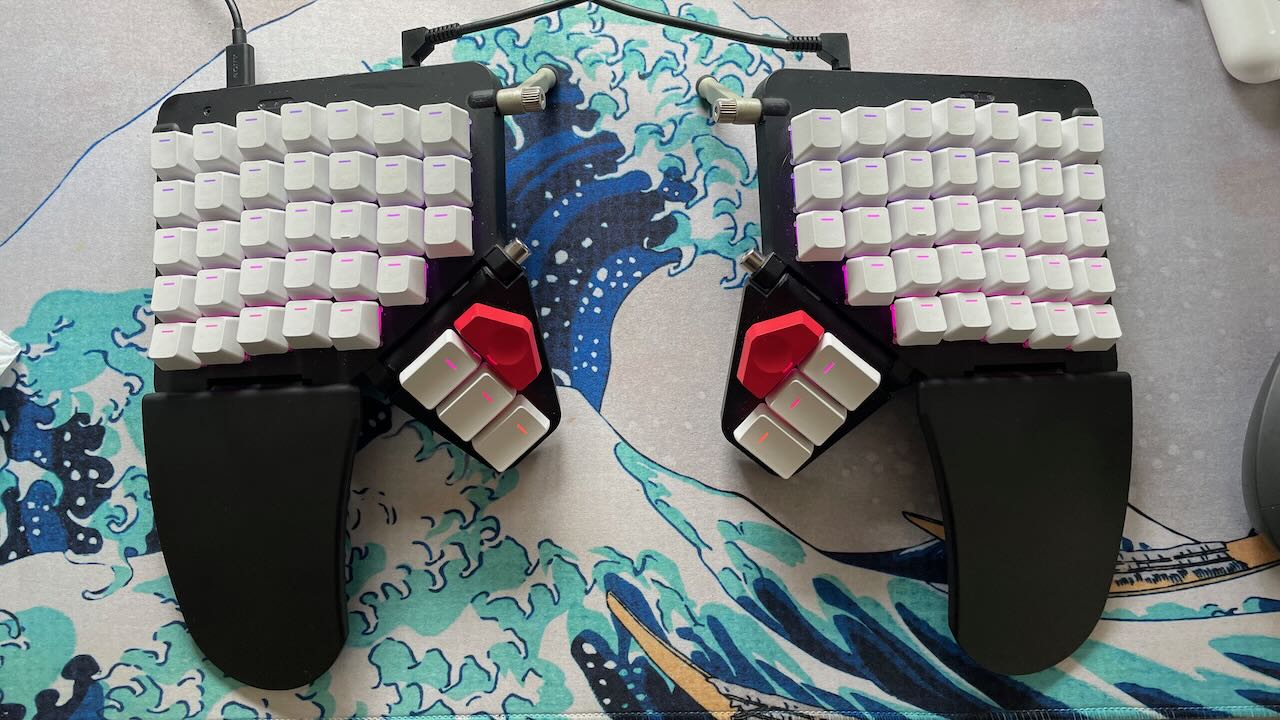 Apart from it costing an arm and a leg, I knew perfectly well that I was also going to have to invest a bit of time getting used to it. What I didn't expect was the fact I would be typing with the shocking speed of 10 words per minute for the first week after the board arrived 😢.
Ortholinear split boards are very different from the staggered layout I spent the past twenty years typing on. It literally felt like I had to learn to type on a computer all over again from scratch. What is more, the Moonlander has less keys than your average tenkeyless board and so you have no other choice but to use layers for things like symbols, numpad, or media controls.
However, I persevered and within a couple of months of tireless grind on monkeytype.com and a few other learn-to-type websites, I was back to my usual unimpressive 65 words per minute. In fact, I could type slightly faster on the ortho board than on my Mac keyboard with burst speeds of 80wpm and zero mistakes and backspacing.
Life was a bliss. I was loving the customisability of the keyboard. I couldn't imagine life without multiple layers and I wanted to take it with me everywhere I went. The problem with that is the Moonlander isn't the most portable keyboard out there. With the wrist rests folded it is quite thick and the keyboard itself is incredibly well built and packs a bit of weight. I had to get something smaller, slimmer, lighter, but with the same customisability as the Moonlander.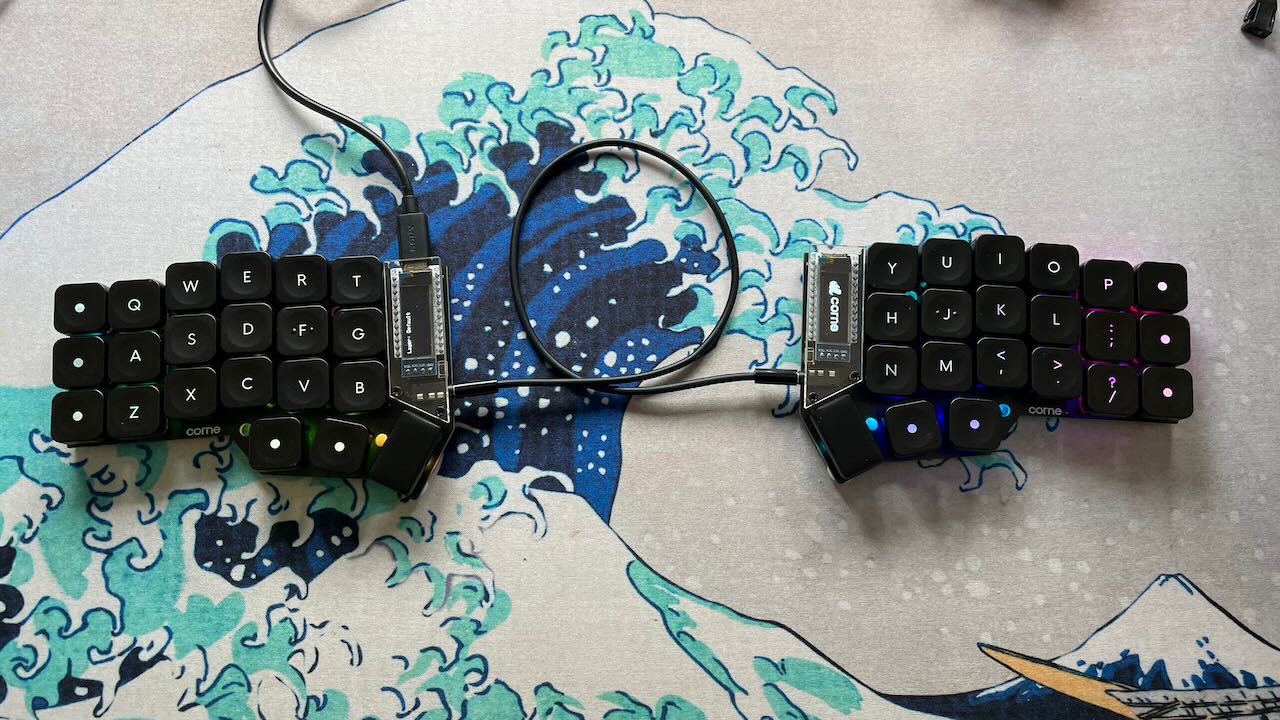 ✅ Mechanical switches, ✅ Split board, ✅ Portable, ✅ Customisable, ✅ RGB Lights. This board had everything I needed and was (and still is) an absolute joy to use. But remember how I said the worst thing with this hobby is that there is no end-game to it? I knew I could go even smaller and lighter without sacrificing keys if I removed the case completely and just went with a bare PCB with some switches and a microcontroller.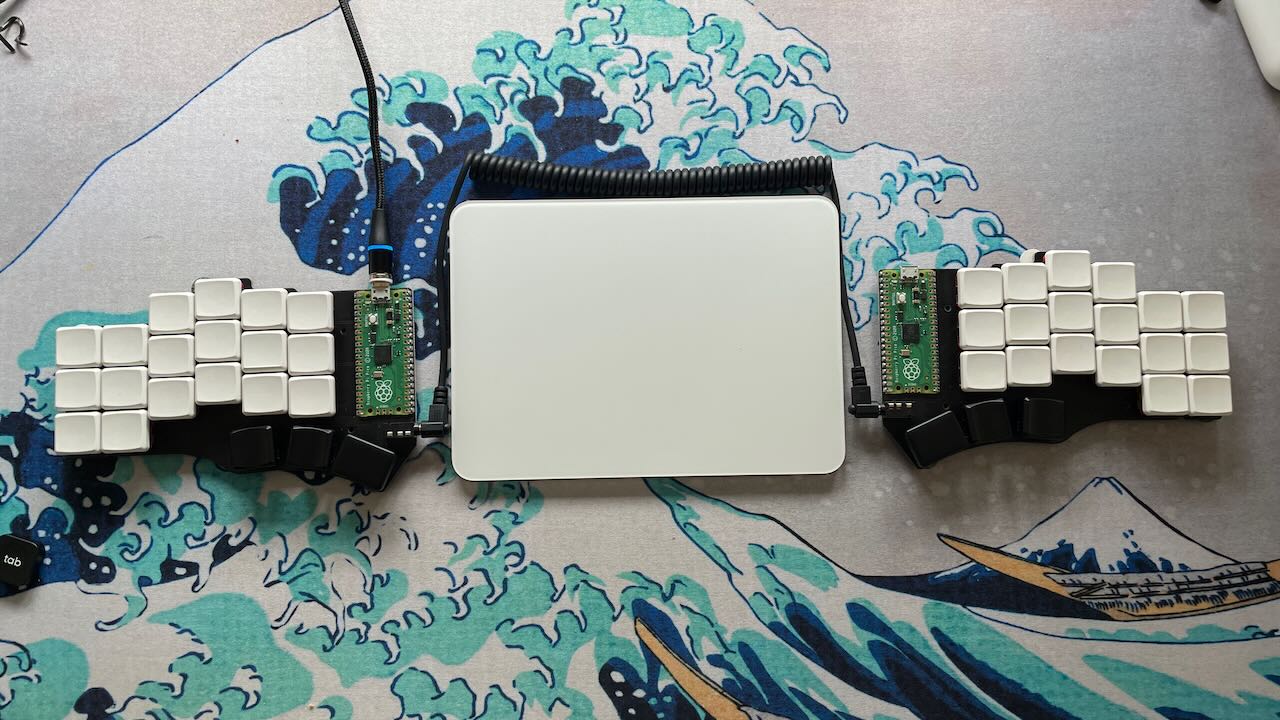 This board also has a more pronounced row stagger than the Corne, which does take some getting used to, but not as much as moving from a staggered layout to an ortholinear board. I don't have a case for the Piantor, it has no lights, just a bare PCB with low-profile switches, keycaps, and rubber feet. It weighs close to nothing and I can take it along with me everywhere I go.
Thanks for reading this far! Do let me know if you have any comments or questions in case you are going through a similar keyboard adventure!